Pivoter X – Doubt Everything. Find Your Own Light
The greater the artist, the greater the doubt. Perfect confidence is granted to the less talented as a consolation prize. 

– Robert Hughes
The simultaneous onset of both cold and warmth. Icy terror numbing your fingers and toes, while the heat of doubt emanating from the seat of your pants keeps you pacing around your room, unable to sit down. Absolute certainty that your works are monuments to failure. Your beliefs about the future grounded in the self-destructive fiction that your mind creates in moments of high stress. Doubt everything. Find your own light.
Surely, these are sensations that any creative or artist can relate to – especially in the face of impending deadlines, the moment when the product of your toil is released into the public consciousness.
This past Tuesday night, I released a music video that I co-directed. The online premiere was followed by a live onscreen panel. In the hour leading up to the release, I had to sit cross-legged on my hands – they were both twitching uncontrollably, along with my feet. I was filled with fear that people would respond poorly to our visual approach – a mixture of outrightly horrific imagery mixed with arthouse accents, something previously unseen in local works. Some days, no amount of meditation or mindfulness exercises can get rid of the physical artefacts of anxiety emerging from doubt. The best you can do is ride it out and pray that the jitters and heart palpitations fade away sooner rather than later.
While there isn't much I can do about its physical manifestation within me, I've learnt to make peace with and embrace the psychological onset of doubt. It used to plague me like a black panther stalking a deer through tall grass under a moonless night sky – before I went to film school in Cuba for a summer exchange in college. The programme director for the documentary department was my mentor for the few months I was there. He'd been showcased at Cannes' Director's Fortnight multiple times for his works that combined the mesmeric with the surreal. I was fascinated by his approach to factual storytelling, because none of his repertoire looked or sounded like what I thought documentaries were supposed to.
One day, we were sipping on sugarcane juice by a fortune teller's pushcart in the central square of Havana Vieja, when he posed me a startling question:
"X, I look in your eyes and I see a mind filled with excitement at comprehending the madness of life. So why are your works so normal?"

"Normal?"

"Yes… normal. After all, there's nothing normal about life is there? Living is such a strange concept."
Find Your Own Light
I told him that where I came from (Singapore), it always feels like no matter how crazy the idea, you still had to abide by certain structures or formalities when writing or filmmaking, because that's how people are used to seeing the world. In a relatively tiny creative industry, the desire to break new ground is always heavily tempered by the reality of having to make content catering (or pandering) to already existing precepts. Attempts to innovate more often than not fills one up with an unhealthy dose of self-doubt.
He laughed and patted me on the shoulder. "You use doubt wrongly, son. You let it be shaped by what people think the world's already like. The world isn't anything, because it doesn't have anything to be! Just like all of us. Don't let people tell you what you want them to see! You'll be blinding your heart to the things that matter."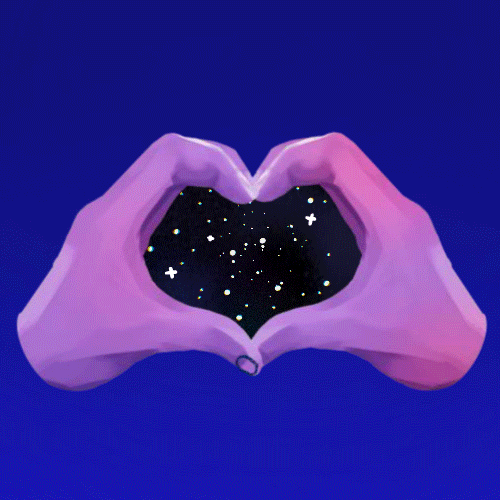 The day after the premiere of the music video, the artist's manager dropped me a text with exciting news – our viewcount had exceeded projections by tenfold and were still steadily climbing. Our attempt at creating something visually unexplored and viscerally compelling was working. The reviews were overwhelmingly positive – especially from industry veterans.
I pledge to myself to keep embracing the madness of existing. Go within yourself and find your own light.
Doubt everything. Find your own light.
– Buddha