Pivoter X – Don't Cry Because It's Over. Smile Because It Happened.
How lucky I am to have something that makes saying goodbye so hard.

 – A.A. Milne
I was at the airport to say goodbye to my best friend this past Tuesday. Bidding farewell and welcoming him back to Singapore has been an annual ritual for me since we first met in college years back. Every summer or winter, he'd return to his native Bulgaria for family time, before making his way back to Singapore with an armload of gifts that his family had prepared for me. His mother was great at mollycoddling me from afar. She'd send along homemade Bulgarian cakes and cookies in quantities that would last us an entire semester, and on birthdays and Christmas, she'd craft bespoke perfumes for me at the family's perfumery or bottle traditional Bulgarian rakia for us from the distillery that she owns.
JobsPivot is the single job portal which deals with jobs and related aspects.
This round of goodbyes brought with it a greater twinge of nostalgia and wistfulness. My friend was relocating to Abu Dhabi to take up a lucrative job offer on a permanent basis. After spending a few years there as a management consultant on projects commissioned by the royal house of the emirate, he planned to return to Europe for an MBA and finally move back into his family home. It took a year for him to decide to leave, but I convinced him that this opportunity was too good to miss. I felt incredibly proud of him when he received the offer, and when he finally made the decision to accept it. The pride came with a touch of sadness. Taking into account the current climate when it comes to travel, it felt like this would be the last time we'd be bidding each other farewell.
My first job right out of film school was as a dogsbody on a Hollywood action film being shot in Singapore. I was tasked with being a personal assistant to one of the stars of that project. When the shoot ended, the production manager asked me if I'd be interested in taking up a role in the directorial department of an upcoming action film that would be shooting in Asia – he thought I'd be a good fit for the role based on the feedback he'd received from the actor I'd been working with. With a heavy heart, I turned down the role. I had accepted my place in college, and it was important to me that I committed to that to broaden my knowledge and expand my horizons – I wanted to make sure that the films I wrote and directed in the future would be thought-provoking and rich in detail.
The film for which I was offered the role turned out to be Avengers: Age of Ultron.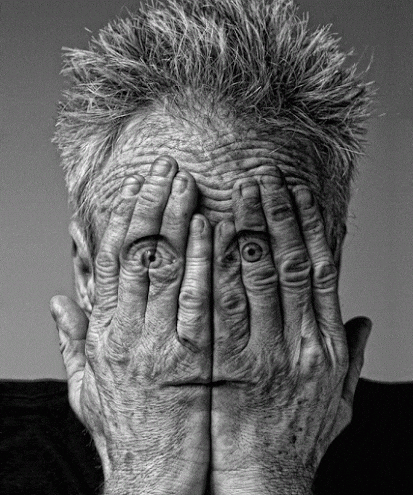 The first two months in college, while I was recalibrating myself for the high-pressure environment of academia, I would find myself questioning if I'd made the right decision. I needn't have worried though. I ended up crossing paths with the production manager again twice – once on the set of Crazy Rich Asians, and another on the set of the HBO series Westworld. Both times, he marvelled at how much I'd grown over the years, both personally and professionally. When he first met me, I'd been a personal assistant; the most recent time we'd worked together I had just been made an associate producer.
On my way home from the airport after saying goodbye to my friend, I received a Telegram message from his mother. She asked me if I'd received the package that she'd sent me for my birthday this past month. I found it in my letterbox when I got home. Inside was an elegant necklace, along with a message in Bulgarian:
"Goodbyes are always temporary if we keep our hearts open until our last breaths. I can't wait to celebrate your place in our lives again next year!"
Farewells are never forever.
 Don't cry because it's over, smile because it happened.
– Dr. Seuss