How To Make A Seamless Career Switch
Do you find it a chore to wake up each morning and trudge your way to work? Have you lost your passion for your job?
Many people find themselves stuck in a job they no longer enjoy and trapped in an endless turmoil. They are stressed and upset with no solution in mind. They are discontented with their current plight but are afraid to make a career switch.
Often, we let our fears impede us from doing great things and this could be a case of it. As the novelist, George Elliot, once said, "It is never too late to be what you might have been". Hence, if you find yourself in the same situation, we encourage you to make a career switch today!
There are several advantages to be reaped from a career switch as suggested in a survey by Joblist. Individuals who have benefitted from a career switch reported increased satisfaction and fulfilment, along with decreased stress levels. This shows that a career switch can be successful if we plan for it and make the appropriate preparations. Nevertheless, we understand that taking the first step can be daunting and here are some tips for you to make a seamless career switch:
Deliberate Over Your Decision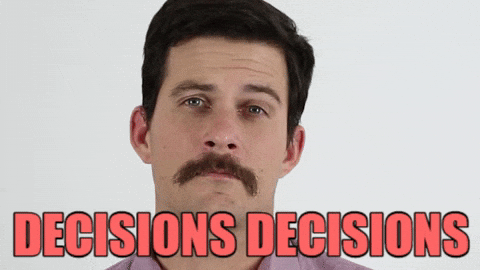 Before even embarking on the career switch, take some time to sit on your decision. After all, it is a major decision and we could afford some time to think about it. Dive deep down and identify the reasons pushing you to make this decision. Was it the company culture or the job itself? If a simple change of employer would suffice, there is no need to put yourself through this whole journey of making a career switch.
Aside from this, take the opportunity to discover the driving force that pushes you to work. Be it career passion, prospects or work-life balance, pinpoint the factor and allow it to guide you in choosing your next career. This prevents you from blindly jumping into another career which you might detest too. If you are still hesitant, feel free to consult your family and friends for their opinions on this matter. Ultimately, they are the ones who know you the best and can advise you on whether this is the right choice for you. After contemplating these factors and affirming that this is the path you want to take, jump on this journey as we advise you the steps to take!
Evaluate Your Skills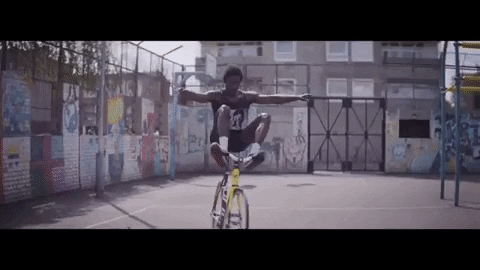 To kickstart this journey of a career switch, start by assessing yourself and evaluating your values, expertise and personality. List down your attributes to find a profession that would be a good fit. If you find it hard to manually brainstorm these factors, utilise online tools such as career tests. By answering a set of questions, these tests will generate a list of suitable career options given your personality and skills.
Some free career tests include:
There is a wide variety of career tests on the Internet and you can pick one which is to your fancy. While this may seem like a redundant and tedious step with the numerous questions involved, it is actually a key step in finding a career which aligns with your values, allowing you to last long in the job.
Otherwise, you may deem it fit to solicit the help of career counselors for advice in this knotty journey. The professionals will analyse your character and propose recommendations for career choices with their experience in the field.
Regardless, the goal of this step is to throw out possible career options that are a good fit for you, providing you with a direction to start the job seeking!
Explore The Field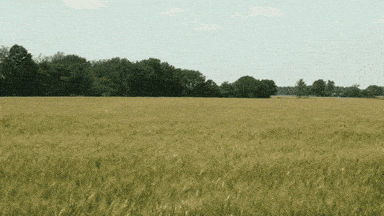 Now that you have a list of possible career options, it's time to explore and finalise the list! To start, you can leverage platforms such as Glassdoor or even job portals such as our very own JobsPivot site to explore the different occupations in the field. This allows you to be in the know of the latest jobs in the market and who knows, you may even pick up your dream occupation from this 'mini research project'.
But, more than that, take the opportunity to explore the jobs in the professions you had picked out earlier. Find out more about the job, the requirements and prospects and check for a match between your expectations and the job. You may also find it useful to approach acquaintances in the field to ask about their experience and any additional insights, allowing you to make an informed decision. By conducting this research, you get to narrow down your list and pick the final career that is the best match for you!
Establish The Skills-Gap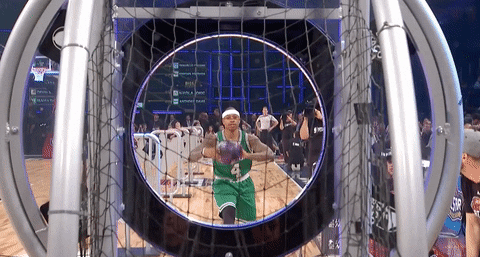 Following this, the next step is to establish the skills-gap and work on bridging it. In this profession you wish to make a leap over to, what are the requirements of the job? What are specific skills and attributes needed? Find out these details and pinpoint the skills you are lacking. In deciding this gap, don't forget to take into account the transferable skills you possess from your previous occupation. Some common transferable skills include leadership, critical thinking and communication skills. These skills are useful and apply to almost all professions! Don't discount your years of experience in the working world and leverage this professional capital.
To work on bridging the gap, you can take courses to attain the requisite certifications. For instance, if your goal is to be a motivational speaker, you can take courses about public speaking and ways of persuasion. Not only is this a prerequisite to enter the field, it is also a way to boost your credibility, aiding you making the career switch. Decide on the necessary certifications or licenses to obtain in enabling you to work in that profession.
Aside from these technical skills necessitated by the job, you can also work on upskilling yourself. By developing these additional skills, it could provide you an edge in applying for the job.
Design An Action Plan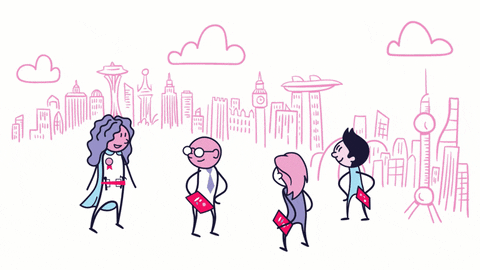 Making a career switch is no easy feat and the best way to ensure results is to plan for it. From the previous steps, understand the barriers and the things needed for you to make the career switch. Craft a timeline for the things you need to do and set a goal for it. For instance, if you are transiting to an entirely new profession, there are probably several things to do. You can start by setting out a year to take on a part-time course in the discipline while continuing your current job. Plan out the steps like this and create a plan to guide you in this journey. Having an action plan serves to keep you in check, motivating you to reach each milestone and is highly encouraged!
Tap On Your Connections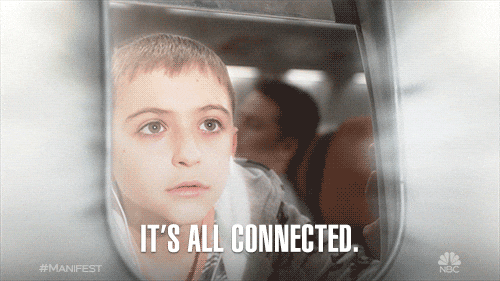 Often, the right connections can bring us far in life and it applies in this journey too. Look into your surroundings and tap on your connections to smoothen your career switch. Brainstorm a list of connections working in the field and ask them out for a coffee date. Be it close friends or acquaintances, include them in the list as it will maximise your reach.
Be polite and approach them for any opportunities in the field. Otherwise, you can request for a referral from them. A good referral could be just the lucky break you need! Even if it is to no avail, do not fret as these connections could be on the lookout for you regarding future opportunities and ease your way into the desired profession.
Alternatively, you could also approach friends you know who have made a successful career switch. They can provide you with the best tips and tricks to get a headway in the career switch.
Make The Switch
Now that you have made the necessary preparations, it is time to make the switch! In acquiring the necessary knowledge and skills, you are ready to start your new job. However, it may not be a smooth-sailing journey from the start. With no prior experience, it is unlikely that you can climb to a senior position like you held in your previous job. Instead, you may have to relegate to starting from an internship. It is challenging but an internship programme could be the best stepping stone for your new position. In the face of this, maintain a positive attitude and strive hard in your internship programme. Your efforts will be recognised and you may even earn a full-time position at the organisation!
On the other hand, if your current organisation holds the position for your preferred profession, you can opt to simply make an internal switch to a different department. This option grants several benefits such as a familiar environment and culture, eliminating the need to reacclimatise to a different workplace. Such are the different options to making a career switch.
Other than starting from an entry position, making a career switch also entails a lower pay and higher risks. Not to mention, it could take a long time for you to attain the position you desire in this new job. It is an arduous journey and you should possess an optimistic mindset if you wish to take this path. Have an end in mind and persevere in the face of any setbacks!
While making a career switch is not easy, have faith and you will reach there. Begin by following these tips, design your own journey and make it a fruitful one!
 Believe you can and you're halfway there.
-Theodore Roosevelt, 26th U.S President