How To Find A Job In Singapore?
We think everyone can agree when we say that it is hard finding a job in a competitive market. It doesn't matter if you have been in the work industry for years or fresh out of university, job searching can be a struggle. The whole process of securing a job is long, tedious and sometimes an emotional rollercoaster – from applying for numerous jobs, going for interviews, getting rejected or even worse, being ghosted. It is not an easy journey and that's why we're here to share on how to find a job in Singapore and hopefully make your job search slightly easier!
Look For Job Openings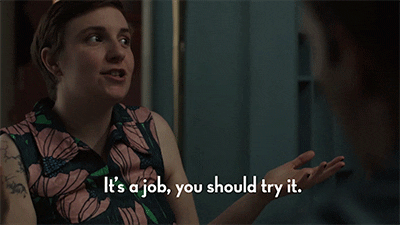 The first step to your job search journey starts with looking through the job openings present at the moment. This can be easily done through online job portals such as our very own JobsPivot portal where you can find a variety of available jobs or employment agencies.
Online job portals offer a lot of conveniences as you get to look through the list of jobs at your own leisure. After looking through the list and finding a job you like, make sure to check out their company website. This will give you a chance to do some research on the company and check if their mission and vision statements align with your own values. This will help in verifying whether the company will be a good fit for you!
Another place you can start your job search journey is at employment agencies. Recruiters will often have a wider list of jobs on hand than what you see on the public job portals, giving you additional choices and guidance through this journey. You may get the chance of acquiring an interview offer right away with a recruiter but it might also take time to find matches. So stay patient and don't give up so quickly!
Applying for the Job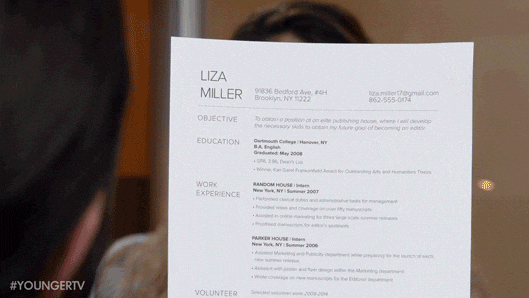 Once you have found the job that you like, the next step is to apply for it! That means submitting your resume, waiting for emails and going for rounds after rounds of interviews! Here are the steps to applying for your dream job:
Update Your Resume and Cover Letters
Submitting a cover letter during a job application is becoming more irrelevant in certain markets and countries. But, it is best to include a personalized cover letter when you apply for a job. With high competition, the cover letter serves to differentiate your profile and convince the recruiter why they should hire you over the other candidates, aiding you in passing the first round of screening and securing an interview. Remember that your cover letter should be one page and your resume should be around one to two pages. You might think that having a long list of work experience will make you look effective and capable, but what they want to see is relevance to the job position you are applying for. A hiring manager typically takes 6 seconds to look at a resume so only include the most relevant and important information that you want them to know!
After selecting a variety of jobs that you want to apply for, start applying for them either through the online job portal or directly through the company's own career page. Our advice is to try applying via the company's website as they tend to check it more often than the job portals. Most of the time when we apply online, it is harder to stand out. Try to follow up your application with an email or call – this is the best way to make yourself known!
Get Ready for Your Interview
Upon applying for the jobs, you might score an interview which you must be prepared for! Dress appropriately for your interviews. Typically, you can check with your hiring manager the appropriate dress code to wear to the interview or the safest option will be to come dressed in your formal wear.
With the current COVID-19 pandemic, web or video chat has been used to conduct interviews. However, do not take this lightly! Treat any online interviews the same as a face to face interview. Despite having the interview take place in the comfort of your home, make sure that you are dressed appropriately from head to toe! It is not appropriate to wear a formal top with shorts. There might be a chance that you will stand up and reveal your bottoms to the interviewer which will cause you to lose your chance of getting the job. In addition to dressing appropriately for web interviews, ensure your background is clean as you do not want to cause any negative impressions. Lastly, make sure you have a quiet space with a good internet connection when conducting your interview. You wouldn't want any disruption in the middle of your interview that will ruin your first impression.
Nothing says irresponsible like making your hiring manager wait for your arrival! Value their time as they have set time aside from their busy schedule just to meet you. Double check the time and date of your interview beforehand. If your interview is held at their office, take some time to scope out the office area so that you will not get lost on the day itself. It will be best to reach the office 15 minutes before in case anything unexpected were to happen. Reaching early will be ideal as you will have time to fill up the application form and start your interview on time. Should anything unexpected occur, call the hiring manager to notify them of any delays.
If your interview is taking place online, be sure you have everything ready before the time you are supposed to log in and not rush at the last minute to gather everything. Something as simple as punctuality plays an important role on your first impression.
"Should I send a Thank You Email after my interview?" This is a question that interviewees always wonder after finishing their interview. The answer is yes! Sending a thank you email leaves a positive impression on your employers. A simple email can differentiate you from other equally qualified candidates who failed to do the same.
Here's what you can include in your thank-you email:
Express thanks for the hiring manager's time
Briefly reinforce why you're interested in the job
Offer to answer any questions
Send any relevant documents or portfolio that came up during the interview
Close off by stating your appreciation for the interview once again
Be sure to send your thank you email within 24 hours of your interview and make sure you sound genuine in the email!
Finalizing Your Job Offer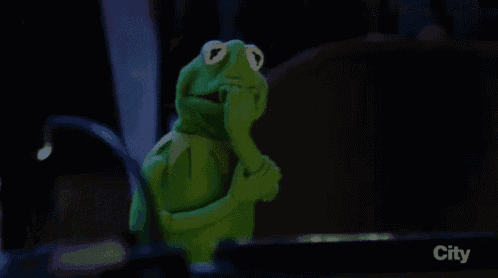 After your interviews, the next step is to play the waiting game. We know that having to wait for a response can be frustrating. But remember to stay patient and positive! Some companies require more time to get back to you while others might take one day. Here's what you should do when finalizing your job offer:
Respond As Soon As Possible
Be prompt in responding to any calls or emails regarding the job application as soon as possible. This will benefit you as your company will know that they can count on you to be quick and efficient. After receiving an offer, clarify with your hiring manager on all the details you need before accepting. This gives you an opportunity to negotiate and iron out any details you need. You can also arrange a time with your company to sign your contract and discuss what is expected from you at work.
For foreign workers, visa applications can be done through the government's permit site. Your visa application should be started ahead of getting your job offer, this can help save a little time once you have everything you need.
With all these tips kept in mind, you are ready to start your job searching! Keep your chin up despite how frustrating being rejected and ghosted can get. Companies these days are looking for things to set applicants apart from one another. Being hardworking, proactive and sincere will help boost you ahead of all your other competitors.